Bring the Business Case Master Class On-Site!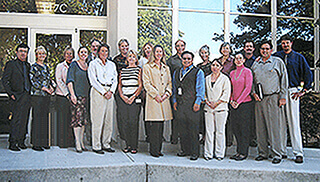 The Business Case is No Longer Optional.
Since 2008, Solution Matrix Ltd has helped more than 100 business, government, and non-profit organizations, reach their business case training objectives through on site, in-house seminars. When there is a need to equip 5 or more business professionals with state-of-the-art case-building skills, in-house seminars can be a fast, effective, and affordable training solution.
Training objectives, content, and agendas for the in-house seminars are similar to those from the open, public versions of Building the Business Case and Business Case Master Class seminars. Participants take command of the Solution Matrix 6D Case Development Framework, recognized by companies and governments worldwide as the Business Case Standard.
Business Case Master Class seminars are tailored to fit the backgrounds and immediate business needs of host organization participants. Participants work with case studies and practical exercises representing budgeting, planning, and decision support in their own organization.
On site business case seminars are normally scheduled for 3 consecutive business days.
2021 On site Seminar Pricing
On site seminars are offered at the following prices:

Seminar Training Fees
Participants
5-12
13-20

21-30

Three-day seminar
$12,500
$17,400
$21,800
On site training is priced at a flat rate for each training seminar, for participant groups in the size ranges shown. These fees include:
Course preparation and course delivery on site. Solution Matrix Limited may propose providing either one or two instructors.
90 days of post-training follow-up support and work-in-progress critique by phone and e-mail for all participants.
Resources furnished to each participant by internet download two weeks before the first scheduled training day: Business Case Essentials (PDF Ebook), Business Case Templates package, and Financial Metrics Pro (See resources descriptions below).
Solution Matrix Limited will also invoice the host organization for instructor travel expenses and 2-3 days living expenses. Travel charges will be pre-approved by the host organization and conform to the organization's travel expense guidelines.
Take Action! Request a Proposal
Requesting a proposal for on site training is easy and risk free! Request a training proposal by writing Solution Matrix Limited with the following information:
Your name.
Your position or title.
Your e-mail address and phone number.
The sponsoring company or organization and its address.
The proposed training venue (location, city).
The number of training participants.
Your preference for a 2-day or 3-day training.
Your 1st, 2nd, and 3rd preferences for training dates.
Any other information important for your proposal.

Send a Request for Training Proposal to [email protected]. Solution Matrix Ltd will respond by e-mail with a formal training proposal including:
Training dates and training venue.
Specific training objectives and course content.
Instructor biography and training credentials.
Responsibilities of host organization for course preparation and delivery.
Responsibilities of Solution Matrix Limited for course preparation and delivery.
Fees and expenses to be paid by host organization.
Summary of business case resources provided by Solution Matrix Limited to individual participants (books, templates, spreadsheet software, and documents).
The Ball is in Your Court!
Upon receipt you may:
Take no further action and allow the proposal to expire.
Request an updated version with specific changes.
Accept the proposal by signing and returning the document to Solution Matrix Ltd.