The Business Case is No Longer Optional
Businesspeople everywhere are fast losing tolerance for management error, while demanding real accountability for decisions and actions. And, everywhere, the competition for scarce funds is increasing
No surprise, many business firms, governments, and non profits now require business case support for budget proposals, projects, product plans, capital acquisitions, and business investments of all kinds. They rely on business case analysis to
Standardize proposal reviews.
Provide objective criteria for choosing among competing proposals.
Lower the risk of making regrettable funding decisions.
In brief, leaders and decision-makers rely on sound business case analysis to build the understanding and confidence they need to take action.
Cost Effective Solution, Tangible Benefits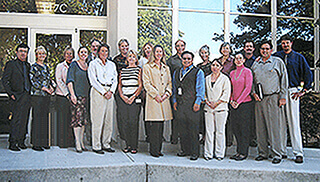 This approach is sound only if business professionals across the organization have a solid grasp of business case concepts and skills. Understanding and skills require quality training and on-the-job experience. Since 2008, Solution Matrix Ltd has helped more than 100 organizations on five continents reach their business case training objectives through in-house Master Class seminars. We value the continuing relationships we enjoy with many of our training clients.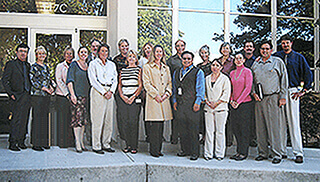 We invite you to consider the benefits of building business case competency in your work place. When you need to equip 5 or more business professionals with state-of-the-art case-building skills, Solution Matrix in-house seminars provide a fast, effective, and affordable training solution.
Meet Your Training Objectives
We work closely with your training manager and other leaders preparing each in-house class, tailoring training objectives and content to fit your organization's needs and the backgrounds of individual participants. Agendas for in-house seminars are similar to the open, public versions of our Business Case Master Class seminars.
Build Your Case in Class
Participants work with case studies and practical exercises representing budgeting, planning, and decision support in their own work setting. During three training days, participants master the Solution Matrix 6D Business Case Framework as they design and complete a professional-quality business case analysis, write the case report, and outline an effective strategy for "making the case" in the organization.
Successful participants receive our certificate certifying completion of 24 classroom hours of professional and university-level business training. The certificate also affirms demonstrated skills in business finance, financial modeling, and business case reasoning.
Business Case Master Class is recognized and accredited by professional organizations in general management, finance, business analysis, project management, product management, information technology, accounting, sales, and marketing.
2021-2022 On-site Seminar Pricing
The on-site training fee depends on the class size for the 3-day session

Seminar Training Fees
Participants
5-12
13-20

21-30

Three-day seminar
$12,500
$17,400
$21,800
These fees include:
Three days of on-site training, with 8 hours of university-level instruction each day. Class sessions feature instructor-presentation, practical exersise workshops, and facilitated class discussions.
Availability of 90 days post-training follow-up support and work-in-progress critique, by phone, e-mail, and Zoom, for each participant.
Professional case-building resources for each participant. Two weeks before the first scheduled training day each participant receives downlkoad links for:
Opportunity for the training manager and one other manager to attend training sessions as non-participant observers.
Solution Matrix Limited will also invoice the host organization for instructor travel expenses and 3 days living expenses. Travel charges will be pre-approved by the host organization and conform to the organization's travel expense guidelines.
Request Information or Written Proposal
We invite you to request more information or discuss on-site training with Solution Matrix Ltd by phone or email. Pleas see our contact form for complete contact details.
Requesting a written formal proposal for on-site training is easy and risk free!
Request a formal training proposal by sending:
Your name, position,or title.
Your e-mail and phone, or the name, phone, and email of your designated contact.
The sponsoring company or organization and its address.
The proposed training venue (location, city).
The number of training participants.
Your first and second preferences for training dates. Each preference should cover 3 consecutive business days.
Your training objectives.
Your criteria for evaluating training quality, relevance, and success.
Any other information important for your proposal, for instance, your organization's business objectives, participant job titles, related training ongoing, requirements for non-disclosure and handling of proprietary information, or your employee development strategy.
Email proposal requests to
[email protected]
.
The Ball is In Your Court
Solution Matrix Ltd responds to requests with a formal training proposal including:
Solution Matrix Ltd Training Proposal
The designated contact liason with Solution Matrix Ltd.
Your training objectives.
Training dates, venue, and maximum participants.
Summary of course contents and agenda.
Business resources Solution Matrix Ltd provides to participants (books, templates, spreadsheet software, documents).
Your criteria for evaluating training success.
Host responsibilities for recruitment, pre-course preparation, venue support, and post-training evaluation.
Solution Matrix Ltd. responsibilities for course preparation, delivery, and post-course follow up.
Fees and expenses to be paid by the host organization, and payment terms.
Requirements (if any) for non-disclosure or protecting intellectual property and proprietary information.
Take Action!
Upon receiving your proposal you may:
Take no further action and allow the proposal to expire.
Request proposal revisions with specific changes.
Accept the proposal by signing and returning the document to Solution Matrix Ltd. We will respond within one business day to begin planning.