Business Case Analysis: What's the Purpose?
Decision-makers turn to business case analysis for objectivity, transparency, and the confidence they need to choose the best business decision.
Businesspeople everywhere are losing patience with management error, while demanding more accountability for decisions and plans. And, everywhere, the competition for scarce funds is increasing.
No surprise then, that many organizations now require business case support for project, product, investment, and capital acquisition proposals.
Define Your Terms! What's a Business Case?"
Even though everyone talks about the business case, surprisingly few really know what that means. Few have a grasp on the full business case definition:
Define Business Case
The Business Case is an analysis that delivers two kinds of information about the consequences of an action or decision:
Forecasts. The business case asks "What happens if we take this or that action?" Case results answer in business terms: business costs, business benefits, business risks.
Proof. Reasoning and evidence make the case for choosing one action over another. The case proves in compelling terms why the chosen action is the better business decision.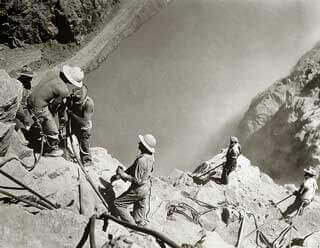 Businesspeople sometimes call BCA by other names, probably to highlight the particular focus of a study. They may call the business case …
Financial Justification
Cost-Benefit Analysis (CBA)
Total Cost of Ownership Analysis (TCO)
Return on Investment Analysis (ROI)
In any case, what they mean with these terms usually fits the two-part BCA definition above.
Decision makers and planners rely on solid business case analysis to build the understanding and confidence they need to take action. They need credible forecasts, but they also need trustworthy proof they are choosing the best course of action.
Five Reasons to Write a Business Case.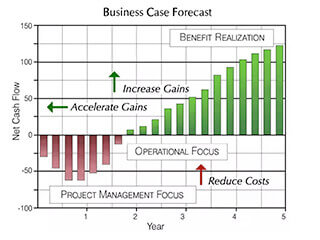 Businesspeople turn to business case analysis to meet several different information needs.
Financial Justification.
The justification business case determines whether or not the proposed action meets any one of three criteria. The action may be justified if it meets one or more of these criteria:

Earns enough to cover its costs. It pays for itself.
Is more profitable than other available options or, it simply promises a return on investment that is acceptable. Organizations sometimes define target return metrics in terms of Simple ROI, IRR, Payback Period, or NPV.

Is the least costly solution available. Or, more simply, the cost of the action is acceptable.

The analyst designates at least one of these as the meaning of justification for a given proposal.
Decision Support

Given two or more possible courses of action, the business case provides objective, quantitative measures for deciding which action is the better business decision. The case also shows whether or not business risks with possible actions are acceptable.

Capital review committees, for instance, often require business case support for incoming spending proposals, to help prioritize and choose among competing funding requests.
Business Planning.

The business case can deliver accurate forecasts of future spending needs and incoming revenues.
Management and Control.

For project and program managers, the case reveals critical success factors and contingencies they must manage to target levels. For business investments of all kinds, the business case provides practical guidance for minimizing costs, maximizing returns, and mitigating risk.
Accountability.

A solid case shows directors, regulators, and government authorities that decisions were made responsibly, with sound judgment, conforming to laws and policies.
The case builder may start with one of these roles in mind, several roles, or all five.
Who Builds the Business Case?
Businesspeople are finding that business case is not just a job for Finance in the back office. Financial experience helps in the case-building process, of course, but the most useful BCA knowledge lies elsewhere. Those best prepared to build the case are those who
Know the details of day-to-day operations in the business unit.
Understand the drivers for employee and group performance.
Have a successful track record managing projects and programs.
As a result, case-building responsibility today rests squarely on those who propose and those who take action. Product managers, engineers, consultants, project managers, IT directors, strategists, business development managers, line managers, and others "in the trenches," know that meeting business case needs means building the case themselves.
Success Begins in the Eye of the Beholder
Not everyone understands the meaning of business case success alike. To the manager seeking project funding, funding approval might seem like a success. To the salesperson, a BCA that helps close a sale seems like success. Granted, any decision in the case builder's favor feels like success. Nevertheless, case builders better serve their interests—and their organization's interests—by defining business case success in terms of these three criteria.
Credibility.
The case is credible if stakeholders and decision-makers believe the case rationale and case predictions.
Practical value.

The case gives decision-makers and planners confidence to act.
It enables them to manage the action for optimum results.
It discriminates clearly between proposals to implement and those to reject.

Accuracy.
The case predicts accurately what happens.
Build, and Deliver the Winning Business Case
Sections below focus on two themes
First, the origins, definition, and standardization of the business case concept. 

The modern business case evolved from a nineteenth-century concept, benefit-cost analysis for government public works projects.  The twenty-first-century version of the concept still lacks universal standards. There is an emerging consistency, however, in the local business case standards now turning up in government and private industry.
Second, a step-by-step guide to writing a successful business case.

The 6D Business Case Framework appearing here has proven uniquely successful achieving case results that meet the two-part business case definition (above), while meeting business needs for decision support, planning, management and control, and accountability reporting.

Birth of the Business Case Concept

Govt Cost-Benefit Becomes Modern Business Case
Origins: Economics, Engineering, Government Works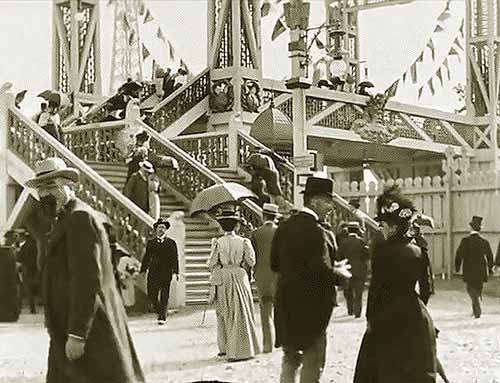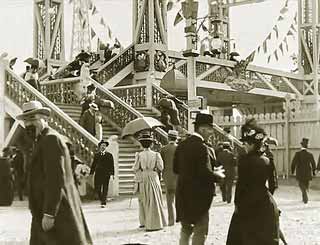 Evolution of the modern business case began in nineteenth-century Paris, when the government tackled a special public policy problem: finding the optimum toll for using a toll bridge.
The solution came from Jules Dupuit (1804–1866), Chief Engineer for the City of Paris and later Inspector-general of the Corps des Pont et Chaussees. Dupuit was by training a civil engineer, but also a talented self-taught economist. The modern business case has roots in his 1844 Paper, On Tolls and Transport Charges.1 Re-published and elaborated in 1894, this work sets up several issues that are rightly seen as foundation concepts for the twenty-first-century business case:
How to identify, measure, and value benefits.

In Dupuit's terms, this value is relative utility. His term for this kind of study was benefit-cost analysis.
The efficiency and distribution of benefits.
The definition of consumer surplus.

This is the difference between the total amount consumers would willingly pay for a good or service, and the market price they actually pay.
Consumer demand and price discrimination
Dupuit focused on government public works and he wrote extensively on the government role in railways, bridges, and road systems. The focus on public works spawned a legacy mandate that is alive and well today for government organizations everywhere:
The government business case measures benefits in terms of "value delivered" to a given population.3

What Is the Business Case Role in Business Today?
Business case applications today have moved well beyond the classical focus on government public works. Companies, governments, and non-profits alike, either recommend or require business case support in quite a few formal process areas:
Board of Directors governance.
Planning strategy.
Targeting strategic objectives.
Managing projects.
Managing & evaluating programs.
Product management.
Planning & evaluating business models.
Business model planning.
Choosing & managing investments.
Prioritizing capital acquisitions.
Managing asset life cycle.
Choosing & evaluating pricing models.
Reporting environmental compliance.
Budgeting and funding approval.
Forecasting revenue and costs.
Selecting vendors, vendor services, products.
Delivering sales proposals.
Establishing and reporting accountability.
Negotiating partnerships and alliances.
Negotiating labor contracts.
Notice especially that business case requirements do not by themselves add value to a process. Business case requirements are worthwhile and enforceable only where there are business case standards. Standards are indispensable wherever organizations require the BCA.
Where Are the Business Case Standards?
Business Case Analysis often appears under other names. The writer may call it Financial Justification, Cost-Benefit Analysis (CBA), Total Cost of Ownership Analysis (TCO), or Return on Investment Analysis (ROI). What people mean with any of these terms usually agrees with the twofold Business Case definition above.
Everyone should know, however, that none of these terms—including business case—has widely-agreed standards. Consequently, organizations must write their own rules for case content and the case-building process. Remember, however, that cases written elsewhere, under other local standards, can be very different.
Standards are necessary wherever business case requirements are in force. The reason is that case builders and decision-makers must ultimately agree that cases either are or are not acceptable. Reaching agreement is difficult or impossible, absent standards that are clear, objective, and testable.
Dupuit's 1844 benefit-cost analysis had specific methods and criteria for evaluating the legitimacy of a given benefit-cost study. With just a few exceptions, the same is not true for most business case systems available today. Two exceptions are the British Government's Better Business Case, and the Solution Matrix 6D Business Case Framework (appearing below). Versions of both systems serve successfully as local business case standards for:
Government organizations: The US Department of Defense, the UK National Health Service, The US Postal Service, California Sonoma County, Washington State Government (USA), NASA (USA), the Danish Ministry of Finance, and the Ghana National Communications Authority, and many others.
Multinational corporations: Ericsson, IBM, Airbus, Allianz Group, Cisco Systems, and Petronas, and many others.
Educational and Non-profit organizations: Baylor University (US), University of Pennsylvania (US), University of Otago (NZ), Sprott School of Business (CA), CARE, and many others.